Washed Out - All I Know (moby remix). 
oh, bonobo. le lebas. 
A perfect throwback into the 90s.
ratatat reincarnation. 
Gold. Panda. Yes.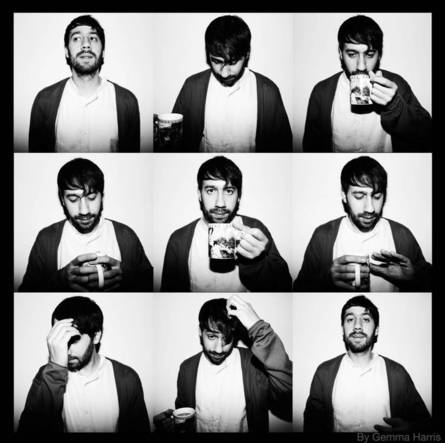 Happy Near Year! Starting off the year listening to this goodie by Cut Chemist ( aka Lucas MacFadden of Jurassic 5). 
See him live tomorrow night @ 1015 Folsom, SF
This weekend I'm an LA Woman. #cityofnight #thedoors #LA
Merry Christmas
I love this song. Daniel Rossen (of Grizzly Bear) is coming back. See him in @ The Chapel, SF, 3/14
Broken Bells have a new album coming out in January. They also released this short film with a musical teaser. #cantwait #afterthedisco
Good music for Good Friends #ifiwereomid #happybirthday #nosleep
I like this Fela (Kuti).  
I didn't know that I was capable of enjoying the sound of a dial up modem. Listening to 56k and many other releases on RAC's soundcloud in preparation for tomorrow night. 
RAC + MNDR @ The Independent, SF 11/10 
Javier Pérez Estrella, @cintascotch

(Source: twistedsifter.files.wordpress.com)